Hello and welcome to the Barnsley Branch of the Morris Minor Owners Club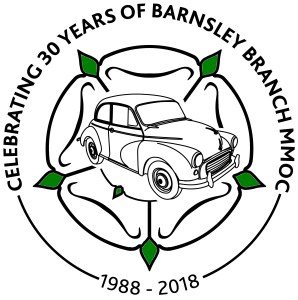 We meet here on the first Thursday of every month at 7:30pm (except In January)
The Boatsmans Rest
Edmunds Road
Worsbrough, Barnsley
S70 4TD
Date of next branch meeting :-
February 3rd, includes AGM & a small buffet to enjoy
The Sat Nav will try and take you into a modern estate halfway down Edmunds Road.Don't be put off .The Boatsmans Rest is at the end of Edmunds road on the left hand side just before the road stops.
You will receive a warm welcome by people who all love Morris Minors. We travel from different parts of Yorkshire and Lincolnshire to meet up.
You don't need to be an owner to belong to our group but there will be a lot of conversations about our favourite hobby. We are a very friendly group who meet up to have an informal meeting about events and rallies.
We also have a quiz and a much loved raffle. There is a small subscription paid yearly, usually after you have attended the first meeting.
If you require any more information please view the contacts page.
Learn More
Events
Find out more about what events we are attending
See all